"Hardship often prepares an ordinary person for an extraordinary destiny."
-C.S. Lewis
Another Arbonne consultant shared this online, so of course I had to make it ASAP!
Um, YUM! These are a hit!
Muddy Buddies, also known as Puppy Chow in the Midwest, is a sugary sweet, crunchy snack that is traditionally made with butter and powdered sugar. Here is a healthier gluten free, vegan adaptable option that packs extra protein!
All you need is:
1/4 cup chocolate chips
1/4 cups honey (Swap for agave nectar if you want it vegan)
1/4 cups peanut butter
1 and 1/2 TB of coconut oil
1 TB of vanilla extract
3 cups gluten free Chex cereal (I used rice Chex)
3 scoops Arbonne Protein Shake Mix in either Vanilla or Chocolate (Arbonne's protein powder is plant based, vegan, and gluten free)
In a microwaveable bowl, add the chocolate chips, honey, peanut butter, coconut oil, and vanilla extract. Microwave for 20 seconds at a time until smooth and melted. It took me about 40 seconds, stirring halfway through. Pour over a mixing bowl with the Chex cereal in it. Once stirred together well, place into a bag with the Arbonne protein powder and shake it up!
Let cool for 15 minutes in the refrigerator and enjoy!
My first batch is already gone, so I need to make more. Let me know if you make em!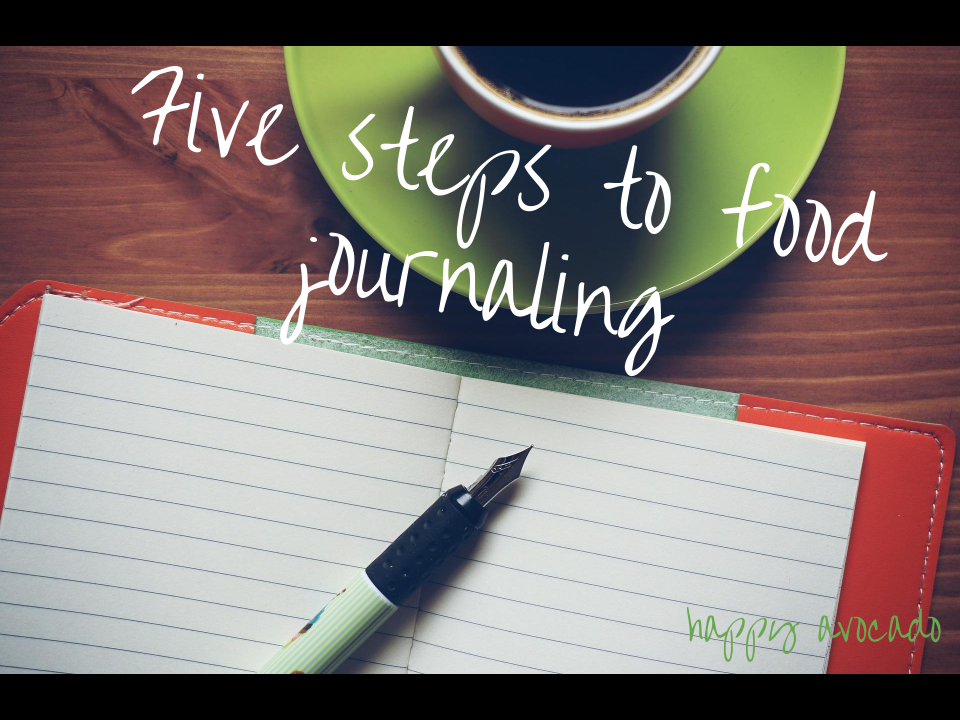 A lot of my clients who are just starting to eat healthier have no idea where to start with their diet. And rightly so! With so many fads and misinformation out there, it's easy to become overwhelmed.
When I sit down with a  client, one of the first things I recommend to do is to keep a food journal for one week so I can see the areas we can change, swap out, or omit certain foods. Consistent food journaling has been shown to double weight loss, and it is a wonderful tool if you are trying to figure out what foods may be causing you discomfort such as bloating, allergies, fatigue, or other symptoms.
1: Just start.
"I'll start tomorrow." "I'll need a new special notebook." "I'm halfway through the day already."
You have to begin somewhere, whether that is morning, mid-day, or midnight! When first starting out, simply writing down what you consume throughout the day will help you pinpoint where you may need more fuel or less fillers. Don't even bother with calorie counting–just write what it was and when you had it.
2. Keep it simple.
You can keep a small notebook with you, jot it into your planner, take notes on your phone, or snap photos. Just document it!
3. Review
Look back every few days to a  week to see where there are any habits that you'd like to change. Maybe you skip breakfast. Perhaps you always feel like you need a soda at 2pm. Or maybe you notice you don't feel good after eating certain things, or you're eating too much of other things.
4. Revise
Decide what you'd like to focus on to change, and start there to create a strategy. Add in a healthy breakfast to start your day right, or at least a protein shake. Switch from soda to tea, a green tea based fizz stick, or sparkling water. Swap out sour cream and use unsweetened greek yogurt. If you find yourself overeating foods that are less healthy, set a limit on how many times you can have it in a week.
5. Stick with it
Keep writing things down and sticking to your swaps. Change or add new things as necessary. You will be surprised how much you'll learn about yourself and what foods work best for you.
Do you keep a food journal? Share your experience in the comments below!
Disclaimer: This content is not intended to be a substitute for professional medical advice, diagnosis, or treatment. You should contact your physician or naturopath with any questions you may have regarding your specific medical condition.